The Foodie Entrepreneur is back and this time is bringing a list of five foodies and their websites recipes that will make your mouth water. The current podcast episode is a food lover's dream come true as you listen to Chi tell you why these cooks are great.
The last time we saw Chi she was burning down the kitchen on the road to learning the craft of cooking and transforming into a world class foodie. Listeners connected with her long road to foodiedom and her desire to prepare food that looked and tasted good but required short preparation. Only this time she returns as a regular guest who will appear once a month to give us a look at her progress and introduce us to all kinds of recipes either from her native Philippines or around the world.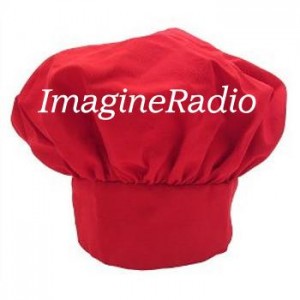 For her first guest spot she introduces us to five foodies who have styles that fit her own who she thinks are great cooks with a flair that makes their dishes wonders to behold.
The Foodie List:
Storyofthekitchn.WordPress.com

Cookeatblog.com

Wearychef.com

Missfoodfairy.com

Simplycalledfood.com

Each presents a style that covers what could be considered fairly easy to make high end entrees, everyday dishes, meat replacement dishes, deserts, or food from around the world. Listen as Chi brings her own special flavor to reviewing each site. And, no kitchens were harmed in the making of this podcast episode.
If you like the show, be sure to subscribe on iTunes and Stitcher. If you really like it, be sure to write a review. It helps the show.