I don't know what my image of a sci-fi fantasy writer was, but a middle aged woman living in Oregon was not it. However, a chance meeting with Theresa Snyder caused me to read one of her works and I was hooked. And, this is from someone who does not usually follow the genre. The current podcast episode will help you learn what makes her work great.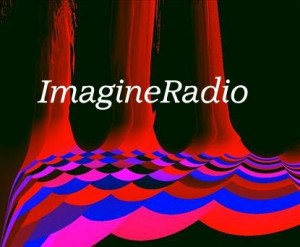 Talking with Theresa Snyder is like you becoming Alice and going down the rabbit hole to a magic fantasy land where anything is possible and all you can think of is wanting more. You can't help it as you listen to her describe growing up with a mother who had a million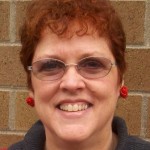 stories with her hanging on every word. This upbringing more than prepared her to craft her own stories and characters that draw you in and make you wonder what they are going to say or do. She does all this while holding down a full time job and caring for elderly parents that she chronicled in another work that is both tender and fun, despite the fact you know you are watching a light go out.
The James And the Dragon series is her most favored work for her followers on Twit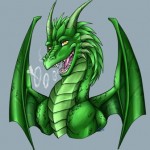 ter. And why not, the dragon Farloft is a gentle soul who like Theresa has stories about life to tell as he and James while away the days and nights in a cave. The artist BlueKite has lovingly brought Farloft to life and his kind nature is there for all to see in the rendering. The storytelling will take you to a place where the world awaits and the wee people are keeping an eye out to make certain you do the right thing. Listen to the episode and you will know what I mean…
If you like the show, be sure to subscribe on iTunes and Stitcher. If you really like it, be sure to write a review. It helps the show.